In 1996, Rick Pritts, a psychologist and Roxane Mongelluzzo, a clinical social worker, partnered with a vision to provide comprehensive mental health services in a comfortable, home like environment.
They acquired the Stahl house in 2001. It is located at 416 S. Pittsburgh Street and it is now the home of Connellsville Counseling & Psychological Services.  As the demand for their expertise grew, offices for additional therapists and a psychiatrist became a necessity.  In 2007, the practice purchased the house next door and now provides offices for five additional therapists.
Today, the experienced, trusted and compassionate professionals of Connellsville Counseling & Psychological Services have helped countless children, adolescents, adults and families in Fayette County and Westmoreland County, PA.  All are dedicated to helping resolve life's most difficult challenges.  So, whether you are seeking treatment for yourself, a family member or friend, it is our intent to make your visit with us a pleasant one.
The staff includes psychiatrists, licensed psychologists, licensed social workers, therapists and behavioral therapists.  All possess extensive training in their areas of specialization resulting in successful treatment outcomes for you or your family member.
If you would like to make an appointment for you or a family member, please contact the office directly at 724-626-8420.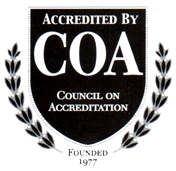 CCPS is an equal opportunity employer and service provider. We do not discriminate in our hiring practices or in providing services without regard to race, color, religious creed, disability, ancestry, national origin (including limited English proficiency), age, or sex.