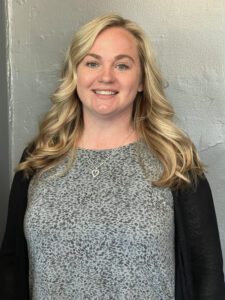 Kelly utilizes a person-centered approach and cognitive behavioral therapy to provide counseling services to children, adolescents, and adults suffering from anxiety and depressive disorders.
Her clinical hours have been supervised by Angela Vaslavsky, LPC. After graduation she was hired as an outpatient therapist with Connellsville Counseling.
She received a Master's Degree in clinical mental health counseling from California University of Pennsylvania.
Kelly is currently accepting new clients at the Mount Pleasant and Connellsville offices.