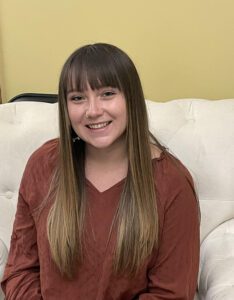 Lexi utilizes emotion focused and solution focused therapy to provide counseling to children, adolescents, and adults suffering from anxiety, depression, relational problems, familial stress, and self esteem issues.
While studying for her Master's degree Lexi's clinical hours have been supervised by Angela Vaslavsky LPC. Since graduating she has joined the team of outpatient therapists at Connellsville Counseling.
She earned a Bachelor's degree in Psychology with a minor in Child Development and Family Relations from Indiana University of Pennsylvania and a Master's degree in Counseling with a specialization in Marriage, Couple, and Family Counseling from Duquesne University.
Lexi is accepting new clients at both the Connellsville and Mount Pleasant offices.